Over the past few years, the United States has seen a dramatic increase in the number of people addicted to prescription medications. For those who deal with the chronic pain associated with surgery or with serious diseases, they often struggle finding effective medications. For many who struggle with chronic pain, they have relied on popular prescription medications such as Percocet to help manage their pain. While Percocet is an effective medication, it is also highly addictive and users can become hooked on the drug if it is misused.
If an addiction to Percocet occurs, users must take immediate action to break free from the physical and psychological dependence of the drug. The first step in that process is undergoing treatment at a Percocet detox center. If you are looking for the best Percocet detox center in Orange County, call SoCal Detox today and start on the road to recovery.
What is Percocet?
Percocet is a prescription narcotic that contains a combination of both oxycodone and acetaminophen. Oxycodone is a powerful opioid pain medication that is also the active ingredient in other popular painkillers such as Oxycontin and Percodan. Acetaminophen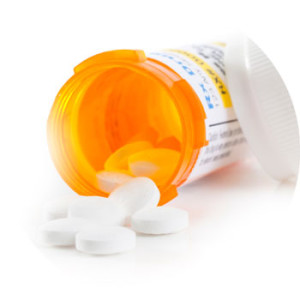 (aspirin) is added in order to increase the effects of oxycodone. Available as a controlled time release medication, Percocet is extremely effective in treating moderate to severe pain when used as prescribed by a doctor.
While the time-released mechanism in Percocet was created to discourage misuse, those who become addicted to the drug or similar prescription painkillers can simply crush the tablets or capsules which disables this mechanism. Once the pills are crushed users can snort or inject Percocet, and it allows the drug to enter the bloodstream quicker which produces a quicker and more intense high. When abused in this manner, the chances for addiction dramatically increase.
Why Is Detox Necessary For Percocet Addiction?
If you have become addicted to Percocet and are looking for help, you may feel anxious at undergoing withdrawal. Some of the common withdrawal symptoms associated with Percocet include:
Whole body pain
Diarrhea
Nausea and vomiting
Insomnia
Anxiety
Paranoia
Major depression
Agitation and aggression
While it may be appealing to try self-detox methods or try to quit Percocet cold turkey, going through the withdrawal process without professional supervision can be extremely risky. These withdrawal symptoms have the potential to be severe and even life threatening—especially if you also suffer from an underlying medical condition. By undergoing treatment at an Orange County Percocet detox center, you will be able to withdrawal from the effects of Percocet in a safe, secure and warm environment while receiving the necessary supervision you need in order to heal your body.
What Can You Expect from the SoCal Detox Percocet Detoxification Program?
When you are looking for a Percocet detox center in Orange County, you may feel anxious regarding the detoxification process. You may dread the pain and discomfort that you will feel as you undergo the withdrawal process. When you come to treatment at SoCal Detox Center, you will be given prompt care in our state-of-the-art facility which is clean, comfortable and secure. Our experienced staff has many years of experience dealing with fallout associated with Percocet addiction and can deal with any situation promptly and with compassion.
The Methods Our Orange County Detox Utilizes to Help You Quit Percocet for Good
As one of the premier Percocet detox centers in Orange County, SoCal Detox Center utilizes detox methods that safe, proven effective, and will help make the withdrawal process as comfortable and tolerable as possible. SoCal Detox Center utilizes a treatment plan 
to help ease the symptoms associated with withdrawal, and by using a tapering method, your body will gradually get rid of the painkillers in your system until you become substance free. SoCal Detox Center will also create an alternative pain management program that will help you handle your chronic pain.
Additionally, detox staff will evaluate you for any underlying issues. These issues often lie at the root of addiction, and unless these areas are addressed you will continue the vicious cycle of Percocet abuse. Once you have reached the point where you are substance free and stable, the staff at SoCal Detox Center will thoroughly prepare you for your entry into intensive residential-based drug treatment.
How Our Percocet Detox Center in Orange County Can Help
You may fear overwhelmed in dealing with your Percocet addiction and feel that help is beyond your reach. When you reach out to SoCal Detox, you will realize that recovery is not only within your reach—recovery can be a reality. Our Orange County Percocet detox center uses proven methods that will help you detox from Percocet safely and effectively. Along with 24 hour professional supervision and individualized treatment plans that are specific to your needs, SoCal Detox Center is your first and only choice for Percocet detox in Orange County.