Heroin is one of the most addictive drugs on the planet, and those who are in the grips of heroin addiction feel as though they are fighting for their lives every minute of their day. Not only is heroin extremely addictive, it is a drug that is hard to quit–and quitting the drug can potentially being life-threatening. If you or a loved one want to quit using heroin for good, you may feel that you are too far over your head and that recovery simply isn't possible. While it will take a lot of work, recovery is possible as long as you know the proper steps in learning how to quit using heroin for good.
If you are looking to quit using heroin, your recovery journey starts with quality detox programs such as those offered at SoCal Detox. SoCal Detox is one of the premier medical detox facilities in southern California, and our treatment professionals can help you break free from the vicious cycle of heroin abuse. Call us toll free right now!
The Process of Learning How To Quit Using Heroin
Precovery
The first step is quitting heroin for good takes place before you even enter a drug treatment facility. While drug treatment will provide you the tools you need to address the underlying roots of your addiction, drug treatment simply won't work unless you have the absolute willingness to make the changes that are necessary for you to get and stay sober. Before you can make a commitment to treatment, you have to have a serious dialog with yourself and take the time to explore what heroin addiction has done to you and what you really want out of life. This essential stage of the quitting process is called precovery.
Coined by addiction researcher William White, the process of precovery does not have an exact time table and it can occur over a period of months, years and even longer. When you are in the precovery phase, you will spend significant time reflecting on how your heroin addiction has affected your life and the lives of others. You need to ask yourself the tough questions such as the following:
How has heroin affected my life?
What have I lost as a result of heroin addiction?
What will happen to me if I continue to abuse dope?
How do I think others perceive me in light of my addiction to heroin?
Do I lie, cheat or steal in order to obtain heroin?
These questions (among others) undoubtedly be very difficult to answer in an honest and candid fashion. This honesty, however, will go a long way in fueling your motivation to quit using heroin for good.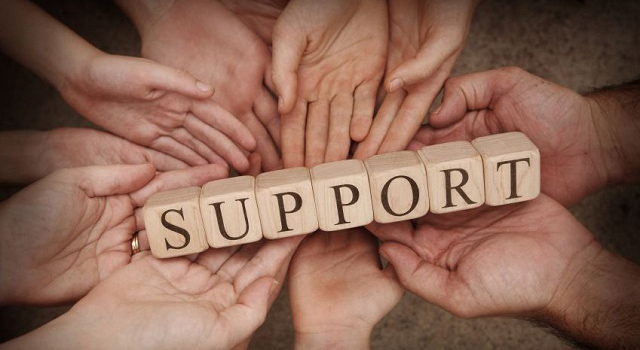 Developing a Willingness To Quit
Once you have reflected on the cost of addiction in your life and the lives of those you love in the precovery stage, the next step is finding the motivation to quit using heroin for good. The motivation to be willing to quit  can come from many sources such as job loss, depression, loss of marriage or family, and legal consequences. If you have difficulties finding motivation on how quitting heroin for good will benefit your life,  take the time to write down a list of the things that you want to accomplish in your life. Write down all the financial, personal, and professional goals and keep them in a place where you can find it easily.
Time for Treatment
In the process of learning how to quit using heroin for good, drug treatment is where the proverbial rubber meets the road. When you go through a drug treatment program, you will undergo a process that will allow you to address and overcome the underlying issues that kept you stuck in addiction. First, you first have to go through medical detoxification in order to minimize the potentially dangerous withdrawal symptoms that occur when you quit using heroin. During the medical detox process, you will be gradually weaned off the drug by the use of medications such as suboxone. You will also be evaluated for any underlying medical or mental disorders, and any of these underlying factors will be worked into your plan of recovery once you transition into drug treatment.
After detox, you will transition into an intensive and highly structured treatment program that is tailored to meet your specific needs. Through individual and group therapy, life and coping skills and other essential services, experienced treatment staff will help you uncover the roots of your addiction and give you the support you need in order to become more confident in implementing your plan of recovery once you leave treatment.
It is highly advisable that you also undergo intensive outpatient treatment (IOP) once you complete drug treatment. When you are in an IOP, you can attend programming and continue to receive counseling while you are able to live at home and go to work, school and meet your family obligations. During intensive outpatient treatment, you will continue to work on the life and coping skills that were learned during inpatient treatment while learning about how to prevent relapse.
Continued Support
When people learn the ways on how to quit heroin once and for all, the most important tip they learn is to continue active participation in 12-Step meetings such as Narcotics Anonymous or other similar support groups. You will be surrounded by peers who are going through similar experiences, and they can be a huge source of support and encouragement as you start your journey of recovery. You also need to build up a support network of trusted and supportive family and friends. If you are looking to quit using heroin for good, it is absolutely necessary to leave behind those people and places that were tied to your heroin abuse.
Are You Ready to Quit Abusing Heroin for Good?
If you have truly made the commitment to quit heroin once and for all, SoCal Detox can help you start your recovery journey on solid footing. Our detox programs are effective, proven to work, and we provide the structure and support that will help you build the foundation for lifelong recovery. Call SoCal Detox today.