For those who battle drug addiction, the withdrawal process is often what addicts fear the most. No matter what type of drug you abuse, the physical and psychological discomforts associated with withdrawal often leads many addicts back to active drug use. For those who abuse opiates such as heroin, there fortunately are medications such as suboxone that can help ease withdrawal symptoms and make the process more tolerable and safe. Suboxone is a popular and effective medication, but it also has the potential for addiction itself if great care is not taken when it is being used.
If you or a loved one has become addicted to this medication, it is important that you seek suboxone detox immediately as part of your recovery process. For quality suboxone detox treatment in Orange County, call SoCal Detox Center today.
What are the Signs of Suboxone Addiction?
Suboxone was created as an alternative to methadone, which was for many decades the go-to withdrawal medication for the treatment of opiate abuse. The drug stays in the body for a longer period of time, and users will experience less of a high in comparison to methadone. While suboxone is a far safer medication and is only available through prescription, addiction to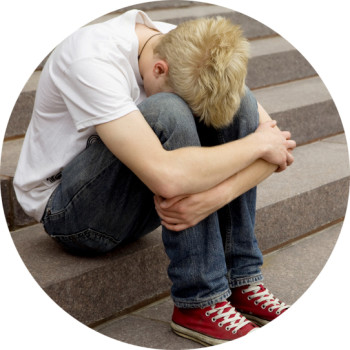 the drug is still possible. For those who have become addicted to suboxone, there are certain behaviors that may indicate there is a problem:
Withdrawing from friends and family

Stealing money or drugs

Doctor shopping or constant visits to the emergency room

Lying and manipulation

Difficulty meeting work, family and school obligations
Even when used properly and under the supervision of experienced medical personnel, you or a loved one can still become addicted to suboxone. Suboxone is opiate-based, and when taken for a period of time you may develop a physical addiction to the drug. Completing treatment at a reputable suboxone detox center is essential is effectively overcoming addiction.
Why Proper Suboxone Detox Is So Important
No matter the drug, the withdrawal process can cause significant pain in both body and mind. Many who are addicted to suboxone may attempt to quit the drug abruptly on their own or try to self-detox using various over-the-counter or homemade products. Without proper care and supervision, the withdrawal symptoms you experience have the potential to be life threatening. Some common suboxone withdrawal symptoms include the following:
Nausea and vomiting

Muscle and body aches

Anxiety

Sweating and chills

Depression
The severity of withdrawal symptoms is dependent on the amount of suboxone taken, the length of time taken, and any co-occurring medical issues. Because of the variables present, the help and care you would receive at a suboxone detox center in Orange County is you best and safest option.
How SoCal Detox Center Manages Suboxone Detox
When you enter SoCal Detox Center, you will undergo a three-part detoxification program that is designed to break the physical addiction to suboxone, as well as help address any underlying issues that may hinder your recovery. The first step involves you being tapered off of suboxone until you become substance free. This more gradual method of reducing the amount of the drug taken will help minimize withdrawal symptoms and allows your body to recover in a more natural fashion. You will also receive the necessary nutrition and rest needed to help regain your health.
Secondly, the experienced staff at SoCal Detox Center will perform an extensive evaluation in order to diagnose any co-occurring disorders that may complicate your recovery process. In the event there are co-occurring disorders along with your addiction to suboxone, treatment staff will create an initial individualized treatment plan that will address these concerns.
Third, the staff at SoCal Detox Center will prepare you for your transition into intensive drug treatment once you are substance-free and stable. Before you come for treatment, it is important to note that successfully completing suboxone detox does not complete the drug treatment process. While detox will help eliminate the physical cravings of addiction, you must address the underlying issues of your suboxone addiction through therapy and other treatment programming that is provided at residential drug treatment facility.
Get Off Suboxone for Good at Our Orange County Suboxone Detox Center
The withdrawal process from any drug can provide anxiety for anyone undergoing drug treatment, and suboxone is no exception. If you are looking for a suboxone detox center in Orange County that employs the effective and proven treatment techniques that will make suboxone withdrawal more comfortable and safe, you can count on SoCal Detox Center. Our mission is to help you overcome your addiction for good with detox programs that are provided by expert staff in a safe, supervised and clean environment. Call us today and make your recovery a reality.